About Stress
Stress-induced cardiomyopathy occurs when extreme emotional or physical stress triggers symptoms that mimic a heart attack, such as chest pain and shortness of breath. This condition is also referred to as takotsubo…
Keep reading »
Browse Topics in About Stress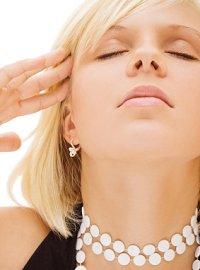 The more you know about stress, the easier you will be able to manage the stress in your life so you do not suffer from the ill effects that ongoing pressure can have on your health, relationships, and personal happiness.
All About Stress
Take a minute to think about how tired, overwhelmed and anxious you've been lately. Does it make you cringe, sigh or cry? Now think about being able to feel calm, under control, powerful and successful. How does that make you feel? It probably makes you feel happy and free! It's time to turn your life around and start enjoying it with ease.
Whether you need help defining stress or simply learning about the different ways stress affects your health, LoveToKnow Stress Management is here to help. In addition to articles on stress management technigues, stress triggers, and types of meditation, you will find information on many stress related topics, such as:
You aren't alone in your stress. Everyone experiences stress but not everyone knows how to deal with it. Taking the time to understand what stress really is and the different ways it can affect your life, you will be better equipped to manage your stress safely and effectively. Don't ignore the pressure you're under every day. LoveToKnow Stress Management is here to give you the tools to breathe easier with less stress in your daily life.