Free Anger Management Classes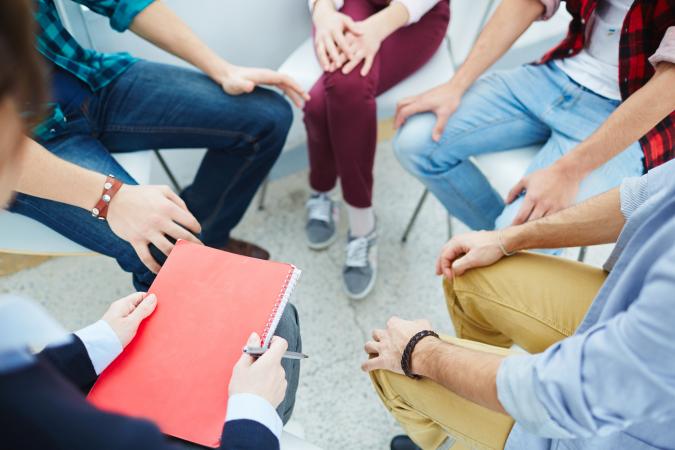 While anger management courses are not typically very expensive, finding truly free courses can be a challenge. There are a few free courses available online, and you may also be able to locate no-cost options in your community. Whether you're looking for training for yourself or for a friend or family member, that there are at least a few helpful options that you can try without having to spend any money.
No-Cost Online Classes
Some no-cost anger management courses are offered as introductory tools designed to give you a peek at a longer program, such as the free introduction provided by Dr. John Schinnerer via his blog. You can complete the first part of the course for free, but you'll need to register for the full-ten week version, which costs just under $70, in order to complete the course.
Free introductions are not the only option. There are a few complete online anger management classes that you can take for free, but there are costs associated with receiving certification. If you're seeking training for your own personal development, a certificate it isn't essential. However, if you are seeking this type of training to satisfy a court or employer requirement, the certificate is something that you will need to purchase.
Ideas for Finding Local Classes
There may be no-cost courses in your local area, but you might need to do some digging in order to locate them. A few suggestions on where to start your research include:
State Child Welfare Agencies
Each state has an agency tasked with maintaining the best interests of its youngest residents. The child welfare agency in your state may offer anger management workshops near where you live, or be aware of other organizations that make this type of training available at no cost. You can find the website for your state's agency listed on ChildWelfare.gov, which is the Child Welfare Information Gateway resource site of the U.S. Department of Health and Human Services.
NAMI Chapters
Local National Alliance on Mental Illness (NAMI) chapters in communities throughout the U.S. Chapters often provide a variety of community-based mental health services at no cost, including support groups, classes and other services. Find the chapter in your area to see if the group provides free anger management classes. Even if your local NAMI chapter doesn't offer this specific course, the organization's Board of Directors may be able to suggest other resources.
Exchange Club Chapters
Local Exchange Club chapters are another possible resource for locating anger management courses in your community. As with NAMI, chapter activities and offerings vary, but all of the activities concentrate on the organization's three focus areas of family, community and country. For example, The Exchange Club chapter in Mobile, Alabama operates the Family Center, which provides a wide variety of free courses beneficial to parents, including anger management.
Finding Training Resources
The resources listed here can provide a starting point for looking for free anger management training. Even if you can't find no-cost in-person local training options, the two full online courses listed here are a good starting point.
Getting help for anger control issues is something that should never be taken lightly, and a free course may not be sufficient to deal with the challenges that you and/or your loved ones are facing. Be sure to seek help from a licensed professional who can recommend the best course of action in your specific situation.